Author's Corner
On Author's Corner, we interview authors from around the country about fiction and nonfiction books. Listen overnight for the Author's Corner Review, which details multiple books from Christian authors. Author's Corner airs Saturdays at 6:30am and 10:30pm, and Sundays at 11:30pm.
Crosspoint with Mark Taylor
KNEO General Manager Mark Taylor invites a panel of Christian leaders to discuss the role of the church in today's world and issues on the horizon. Crosspoint airs Saturdays at 1:00am, 2:00pm, and 9:00pm, and Sundays at 7:00pm.
Exceedingly Abundant Ministries
Pastor Gary Culp speaks words of love and insight from Exceedingly Abundant Ministries' weekly broadcast. Listen each Sunday on your way home from church, Sundays at 12:30pm.
Faith To Live By
Be blessed each morning with Faith To Live By from Sky High Broadcasting's Vice President, Sue Taylor. Tune in and get your day off to a great start weekdays at 7:15am.
This Week in Crowder College
Sponsored By:
The Law Offices of Wood & Peterson
Join Adam Winkler each week as he visits Crowder College and interviews different personnel about what Crowder College is up to currently, and what Crowder College is all about! This program airs Saturdays at 10:00am.
From the Pulpit
Produced at KNEO Radio in Neosho, Mo, Sermons (graciously) provided by SermonIndex.com. If you have any questions, comments, or suggestions, please email Daniel at our studios at [email protected]. Program airs Saturday nights at 8:00pm.
God's 5 Minutes
Can you take 5? Every day, Pastor Ed Wilson gives you five minutes of messages found in God's Word. Start your day with God's 5 Minutes. Program airs weekday mornings at 6:35am.
In Him
What does it mean to be in Christ? Much more than you ever would have dreamed! Plunge into the depths of Christ with Joplin Family Worship Center's Dan Wermuth each weekend. Program airs Saturdays at 3:30am and 7:00am and Sundays at 6:00pm.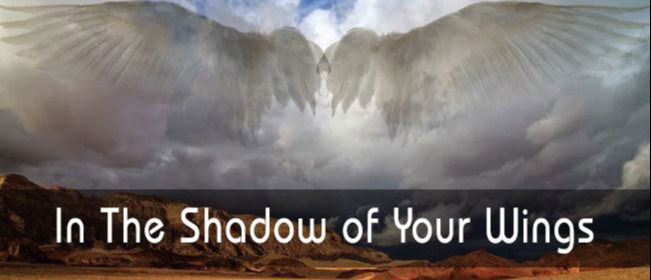 In the Shadow of Your Wings
Each week, join John Mehrens from The Granby Christian Church as he shares Biblical truths and their ministry. Tune in and hear John's words of insight from the Word of God. Program airs Saturday evenings at 6:45pm.
Living Word Broadcast
Each weekend, Billy Joe Gentry gives a sample of Southern Gospel music from both local and national artists in the Living Word Broadcast. This airs Saturdays at 5am and Sundays at 9am.
Sermons From Silvermoon
Listen to sermons from the Pastor of Silvermoon Full Gospel Church Phil Barber, each Sunday morning. This program airs at 8:30am Sunday mornings.